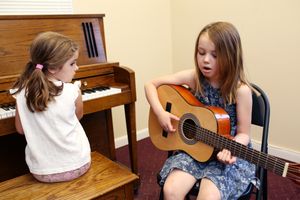 Since July 2018, our teachers have been bringing music to children with autism, down syndrome, cerebral palsy, and other cognitive deficiencies, who are part of Abilities First  and the All Abilities program at the Red Hook Library. 
 Extracurricular music activities enrich student performance in school. Our teachers  have the patience and skill set to take on diverse teaching situations. We've exposed students of these programs to all types of instruments, rhythms, and genres of music through games, sing-alongs, drum circles, and other engaging lessons. 
We are interested in designing more classes for public and private schools in our area. Contact us at 845-876-1998 or email rhinebeckschoolofmusic@gmail.com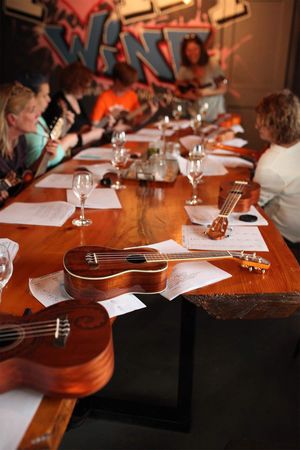 We host Sip N' Strum events at local wineries, breweries, and other venues. Sip N' Strums are also available for birthday parties, private parties, and other special events.
You may choose a custom song selection or allow us to choose songs for you. Rentals for ukulele and guitar are available. 
Call 845-876-1998 or email us at rhinebeckschoolofmusic@gmail.com for more information.