Meet Our Teachers
Our instructors teach a range of instruments and styles. Their varied approaches cover musical genres from Classical, Jazz, and Blues, to Rock, Pop, Folk, Country, and World Music. Our teachers are independent contractors and set their own rates and schedules. 
Digital Recording, Film Scoring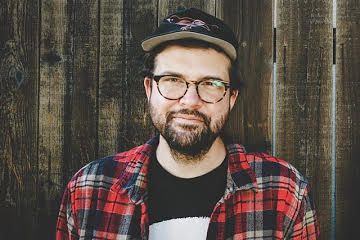 John Ross is a touring singer/songwriter based in the Hudson Valley. He sharpened his skills in New York City composing music for film and television for 10 years and has composed music that appeared on shows and TV promos on NBC, HBO and ABC. He was a staff composer for years before making a transition to freelance composing. 
John has also toured with his band, Wild Pink across the US, Canada, UK and Europe and has recorded multiple studio albums, most recently working with 5x Grammy-award winner David Greenbaum. 
John offers recording services for students who wish to make demos of their original music. He also offers classes/private lessons in music production and film scoring. Classes are centered around recording and producing original songs in Garageband or Logic X. The idea is to give students the necessary skills to express their songwriting ideas and bring them to fruition. 
The film scoring classes demonstrate the basic ideas of scoring a scene for a film with a focus on MIDI production. For examples of film and television music John has worked on check out his reel here: http://www.jcrossmusic.com.
John welcomes students with all levels of experience for these classes and encourages anyone with an interest  in recording original songs  and/or music production to sign up. Complete novices are more than welcome! His goal is to provide students with some basic training so they feel empowered to record their own music.
Sign Up with John Now!
Guitar, Bass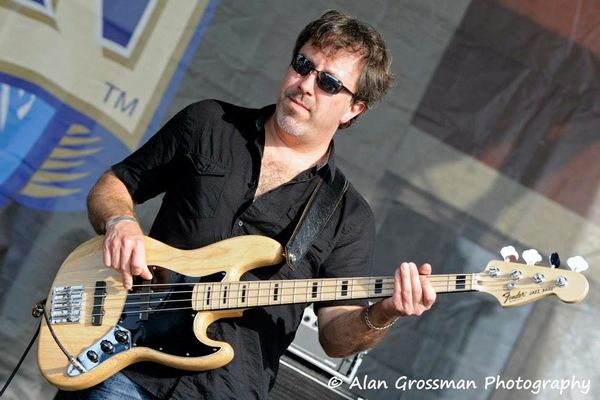 Karl Allweier (Director) is a Hudson Valley, New York based guitarist / bassist who has been performing and recording in the area for over 20 years. He has composed music that has appeared on the A&E Channel's Biography series, The Travel Channel Road Trip series, The History Channel's Da Vinci Code and Big Texas documentaries, and others.  
He has played and recorded with an array of musicians and bands, including George Kooymans (Golden Earring), "Bumblefoot" Ron Thal (Guns N Roses), John Platania (Van Morrison, Bonnie Raitt, Don McLean), Augie Meyers (Texas Tornadoes, Sir Douglas Quintet), Larry Coryell and son Murali Coryell (touring for opening act B.B. King, Cyndi Lauper and David Sanborn), Knack Drummer Bruce Gary, The Coasters, Richie Scarlet, Dr. Know and Daryl Jenifer of Bad Brains, as well as drummers Anton Fig and Adam Nussbaum.  
Karl is also currently a member of Frank Carillo and The Bandolero's. 
Karl offers instruction on upright and electric bass and Acoustic and Electric guitar. He has a great ear for figuring out any song you'd like to play and is also well studied in Music Theory and Sight Reading. Karl is an excellent slide guitarist and can teach anything in the genres of Rock, Blues, Folk, Country, Jazz, and Funk. Lessons are catered to the individual student and their musical taste and skill level. Beginners and hobbyists are welcome. 
See Karl perform solo, as well as with his band, " The Real Men" throughout the Hudson Valley and beyond! Visit his website at www.karlallweier.com. 
Karl is available Monday through Thursday for lessons. 
Sign up with Karl Now!
Guitar, Ukulele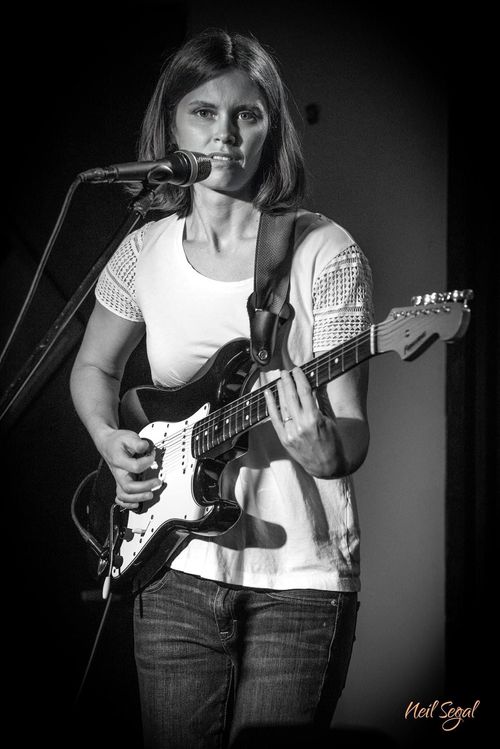 Erin Hobson (Director) is a partner in an independent record label and publishing company and an accomplished singer, songwriter, guitarist, who has been teaching private and group lessons for 20 years. Erin studied with amazing guitarists, like local legend Steve Gravino, before attending SUNY New Paltz for Jazz Performance with Tom Dempsey and Mark Dziuba. She later moved to Los Angeles, CA where she studied wth Jazz greats Ron Eschete and Ted Green and eventually landed her first teaching job at Instrumental Music in Thousand Oaks, CA.  
Erin plays and teaches a variety of styles on Acoustic and Electric Guitar, as well as Ukulele. She offers instruction in Sight Reading, Basic and Advanced Music Theory, Chord Construction, Chord Melody, Lead Guitar, Scales and Modes, Improvisation, Acoustic Finger Style and anything in the genres of Folk, Funk, Jazz, Blues, Metal, and Rock. Lessons are catered to the individual student and their musical taste and skill level. Beginners and hobbyists are welcome.
Erin is a warm, approachable person, who truly cares about her students and helping them learn. She is especially patient with young children and beginners. 
For samples of Erin's playing and teaching style, visit www.redhookguitar.com or her YouTube channel. Catch Erin performing locally with The Compact by visiting www.the-compact.com.
Erin is available Monday through Thursday for lessons. 
Sign up with Erin Now!
Voice, Piano, Ukulele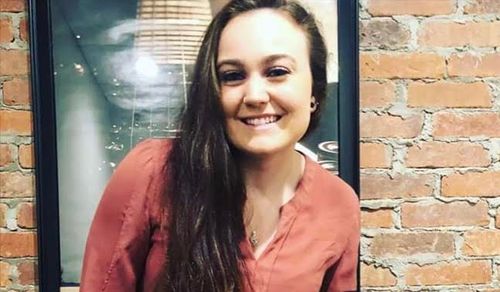 Ms. Kaylee Kelsey has a deep passion for music and teaching young musicians. She received her Bachelor of Science in Music Education at Hofstra University in Long Island, NY and is currently pursuing her Master's Degree in Music and Music Education at Columbia University's Teacher's College.
She has personally studied voice for ten years, and piano for five years. Her five years of experience in teaching voice and piano demonstrates the confidence, dedication, and passion that she incorporates in each lesson with every student.
Students will be listened to, respected, encouraged, and challenged,  while achieving their musical goals. Ms. Kelsey is a progressive teacher who appreciates the values of fundamentals, but also incorporates new wave and modern music education pedagogy.
She is looking forward to becoming a part of your musical journey!
Sign Up with Kaylee Now! 
Guitar, Piano, Ukulele, Mandolin, Bass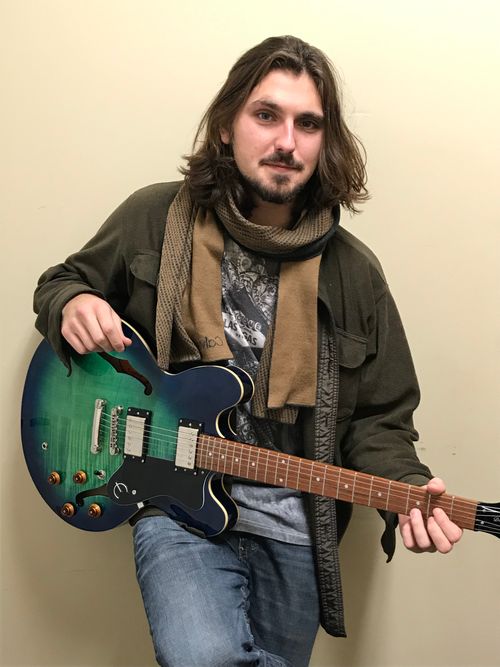 Theodore Gresler has been teaching around the Hudson Valley privately for ten years whilst pursuing degrees both in music performance and philosophy at DCC and SUNY New Paltz respectively. The former cemented the tools necessary to playing and the latter the tools necessary to communicate that playing. Through this education and subsequent teaching positions he's come into contact with a host of notable musicians ranging from the fantastic Jazz pianist Larry Ham, Jazz and Classical guitarists Steve Raleigh and Daniel Stevens and a wealth more. 
Theodore can teach a variety of instruments including: Guitar, Piano, Ukulele, Mandolin, and Bass; he has and continues to work well with children and teenagers though equally capable of addressing musical struggles in adults. He can help in cultivating the basics technically, theoretically, and most fundamentally emotionally in most contemporary styles with some rudimentary Jazz ability thrown in to boot.
Theodore also offers sampling classes for kids that include half hour private sessions on Guitar, Ukulele, Bass, Piano, and Drums to see where their interests lie. Samplers are also available in a group setting and are posted on our workshop page.
"Everyone loves music, that much is undebatable. What's essential to me is that with an instrument in your hands you have the opportunity to be closer to and further engaged in that music, to make it a part of you. The ideal is to leave every lesson with a little bit more to love about the role music plays in your life."
Sign up with Theodore Now!
Drums, Piano, Guitar, Recording