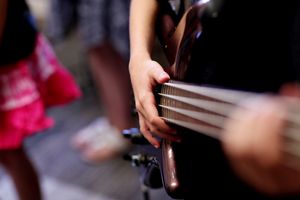 Meet Our Teachers
Our instructors teach a range of instruments and styles. Their varied approaches cover musical genres from Classical, Jazz, and Blues, to Rock, Pop, Folk, Country, and World Music. Our teachers are independent contractors and set their own rates and schedules. 
Guitar, Bass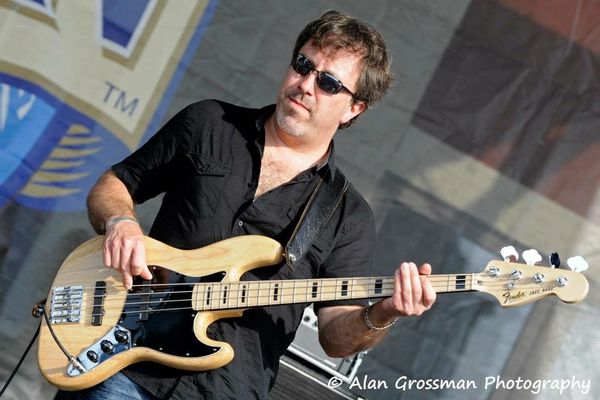 Karl Allweier (Director) is a Hudson Valley, New York based guitarist / bassist who has been performing and recording in the area for over 20 years. He has composed music that has appeared on the A&E Channel's Biography series, The Travel Channel Road Trip series, The History Channel's Da Vinci Code and Big Texas documentaries, and others.  
He has played and recorded with an array of musicians and bands, including George Kooymans (Golden Earring), "Bumblefoot" Ron Thal (Guns N Roses), John Platania (Van Morrison, Bonnie Raitt, Don McLean), Augie Meyers (Texas Tornadoes, Sir Douglas Quintet), Larry Coryell and son Murali Coryell (touring for opening act B.B. King, Cyndi Lauper and David Sanborn), Knack Drummer Bruce Gary, The Coasters, Richie Scarlet, Dr. Know and Daryl Jenifer of Bad Brains, as well as drummers Anton Fig and Adam Nussbaum.  
Karl is also currently a member of Frank Carillo and The Bandolero's. 
Karl offers instruction on upright and electric bass and Acoustic and Electric guitar. He has a great ear for figuring out any song you'd like to play and is also well studied in Music Theory and Sight Reading. Karl is an excellent slide guitarist and can teach anything in the genres of Rock, Blues, Folk, Country, Jazz, and Funk. Lessons are catered to the individual student and their musical taste and skill level. Beginners and hobbyists are welcome. 
See Karl perform solo, as well as with his band, " The Real Men" throughout the Hudson Valley and beyond! Visit his website at www.karlallweier.com. 
Karl is available Monday through Thursday for lessons. 
Sign up with Karl Now!
Guitar, Ukulele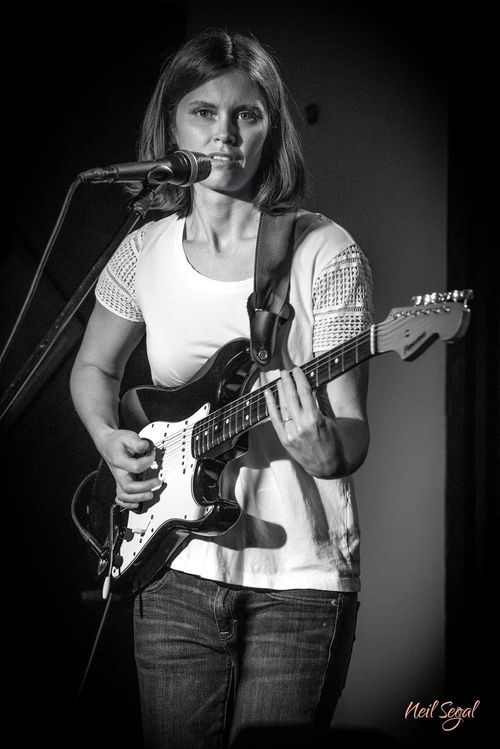 Erin Hobson (Director) is a partner in an independent record label and publishing company and an accomplished singer, songwriter, guitarist, who has been teaching private and group lessons for 20 years. Erin studied with amazing guitarists, like local legend Steve Gravino, before attending SUNY New Paltz for Jazz Performance with Tom Dempsey and Mark Dziuba. She later moved to Los Angeles, CA where she studied wth Jazz greats Ron Eschete and Ted Green and eventually landed her first teaching job at Instrumental Music in Thousand Oaks, CA.  
Erin plays and teaches a variety of styles on Acoustic and Electric Guitar, as well as Ukulele. She offers instruction in Sight Reading, Basic and Advanced Music Theory, Chord Construction, Chord Melody, Lead Guitar, Scales and Modes, Improvisation, Acoustic Finger Style and anything in the genres of Folk, Funk, Jazz, Blues, Metal, and Rock. Lessons are catered to the individual student and their musical taste and skill level. Beginners and hobbyists are welcome.
Erin is a warm, approachable person, who truly cares about her students and helping them learn. She is especially patient with young children and beginners. 
For samples of Erin's playing and teaching style, visit www.redhookguitar.com or her YouTube channel. Catch Erin performing locally with The Compact by visiting www.the-compact.com.
Erin is available Monday through Friday for lessons. 
Sign up with Erin Now!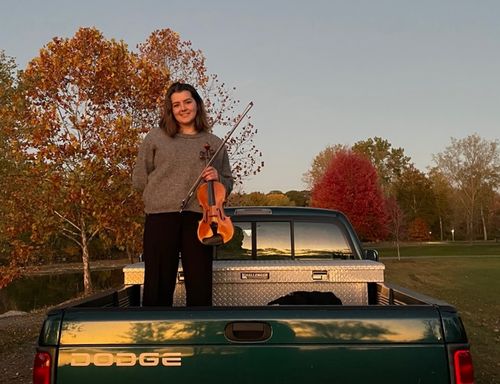 Caroline Ryan is a classically trained violinist and arts administrator. She was born and raised in the Hudson Valley region and recently graduated from Ithaca College with a Bachelor of Music in Violin Performance under the tutelage of professor Susan Waterbury. 
Caroline is an active freelance musician in the realms of classical, avant-garde, popular music, bluegrass, and improvisational performance. Aside from academic ensembles, a series of five solo recital programs, and a variety of session recordings in Ithaca, NY, she has performed with The Binghamton Philharmonic, Honors Performance Series of Carnegie Hall, The Greater Newburgh Symphony, Northern Dutchess Symphony, Orchestra of the Southern Finger Lakes, and The Woodstock Symphony. Notable chamber music performance credits include performances along-side her string quartet at the DaPonte String Quartet Institute and individually as a student of the Green Mountain Chamber Music Festival. Caroline has performed in many studio and masterclasses, including those of Kim Chee-Yun, Bayla Keyes, Stefan Jackiw, and Marcus Thompson. 
Preliminary coursework in Suzuki pedagogy and collaborations with living artists, teachers, and composers has had the greatest impact on Caroline's approach to teaching. For six years she has taught small group and private lessons in the Hudson Valley and Central New York areas to students of all ages and skill levels. 
She is more than happy to work with students and families to build a curriculum best suited to their capabilities and desired goals. Beyond teaching the practical skills of technique and musicianship, Caroline also hopes to convey principles of accountability, problem solving, exploration, joy, and independent learning of music to further aid students in uncovering their musical voice as a tool to communicate and connect with the world around them.
Guitar, Piano, Ukulele, Mandolin, Bass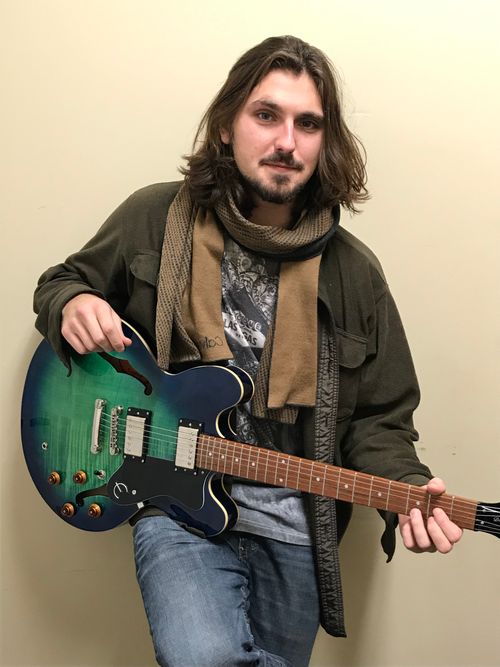 Theodore Gresler has been teaching around the Hudson Valley privately for ten years whilst pursuing degrees both in music performance and philosophy at DCC and SUNY New Paltz respectively. The former cemented the tools necessary to playing and the latter the tools necessary to communicate that playing. Through this education and subsequent teaching positions he's come into contact with a host of notable musicians ranging from the fantastic Jazz pianist Larry Ham, Jazz and Classical guitarists Steve Raleigh and Daniel Stevens and a wealth more. 
Theodore can teach a variety of instruments including: Guitar, Piano, Ukulele, Mandolin, and Bass; he has and continues to work well with children and teenagers though equally capable of addressing musical struggles in adults. He can help in cultivating the basics technically, theoretically, and most fundamentally emotionally in most contemporary styles with some rudimentary Jazz ability thrown in to boot.
Theodore also offers sampling classes for kids that include half hour private sessions on Guitar, Ukulele, Bass, Piano, and Drums to see where their interests lie. Samplers are also available in a group setting and are posted on our workshop page.
"Everyone loves music, that much is undebatable. What's essential to me is that with an instrument in your hands you have the opportunity to be closer to and further engaged in that music, to make it a part of you. The ideal is to leave every lesson with a little bit more to love about the role music plays in your life."
Drums, Piano, Guitar, Recording
Digital Recording, Film Scoring